Radon is a dangerous radioactive gas that is prevalent in North Huntingdon, PA, and can seep into homes and businesses undetected. It is important to take action to address this issue to protect your health and safety. SWAT Environmental is a trusted provider of radon mitigation services in North Huntingdon, PA, with many years of experience in mitigating this harmful gas. In this article, we will discuss the dangers of radon, signs of its presence, tips for testing for radon, and how SWAT Environmental's radon mitigation services can help.
Radon testing is of utmost importance to ensure the safety of your home and your loved ones. Every home should be tested for radon exposure, as elevated levels can pose serious health risks. Take action today and learn more about the importance of radon testing by visiting the CDC's website.
What is Radon Gas?
Radon gas is a naturally occurring radioactive gas that is released from the soil and can seep into buildings through cracks in the foundation. It is colorless, odorless, and tasteless, and can accumulate indoors to high levels. Prolonged exposure to high levels of radon is associated with an increased risk of lung cancer, with an estimated 21,000 deaths related to radon in the United States each year. According to the Pennsylvania Department of Environmental Protection, approximately 40% of homes in Pennsylvania have radon levels above the EPA's recommended action level.
Signs of Radon Gas in Your Home
There are several signs that radon gas may be present in your home, including the presence of radon-related health symptoms, such as a persistent cough, difficulty breathing, and chest pain, among others. If you're experiencing these symptoms, it's important to seek medical advice and have a professional conduct a radon test in your home. You can also purchase a radon testing kit and perform a test yourself, but it's recommended to hire a professional radon mitigation company to ensure accurate results.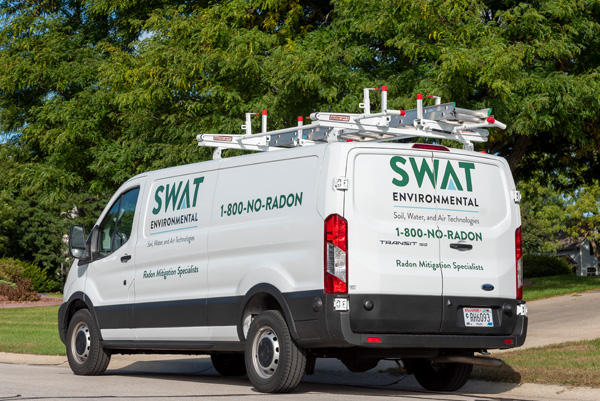 SWAT Environmental's Radon Mitigation Services
SWAT Environmental offers a range of radon mitigation services, including professional radon testing, installation of radon mitigation systems, and ongoing maintenance to ensure that your home remains radon-free. We use cutting-edge technology and proven techniques to design customized radon mitigation systems that are tailored to your home or business's unique needs. Our team of experts works quickly and efficiently to provide you with a safe and effective solution to radon gas exposure.
Local Facts About North Huntingdon, PA
North Huntingdon, PA, is a beautiful and thriving community located in Westmoreland County. It has a population of over 30,000, with a strong economy and excellent amenities. Despite its many attractions, North Huntingdon, PA, is also an area that is susceptible to high levels of radon gas. It's important to be aware of this fact and take proactive steps to mitigate radon risks.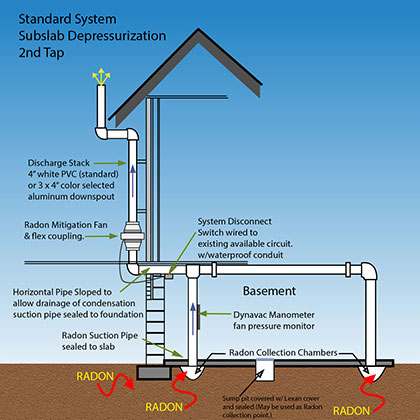 In conclusion, radon mitigation is essential to protect your health and safety in North Huntingdon, PA. SWAT Environmental is a trusted provider of radon mitigation services in the area, with a wealth of experience and expertise in this field. We recommend testing your home or business for radon and working with professionals to design and install a customized mitigation system. Contact SWAT Environmental today to learn more about our radon mitigation services and protect your home and business from the dangers of radon gas.